Cytonn Towers is a proposed iconic Mixed-Use Development on a 4-acre parcel in Kilimani.The development will be built to embody world class standards in destination real estate and is expected to be Nairobi's premier Business, Retail and entertainment, Hospitality and Residential address when complete.
The development will comprise three 35 floor towers that will be 150 m high consisting of offices, hotel & serviced apartments, residential apartments and a retail podium. It will have have over 200 three-bedroom duplex apartments and penthouse suites, 180 hotel rooms, 160 serviced apartments and 30 typical office floors. The podium will accommodate a shopping mall with a hypermarket, high-end boutique & convenience retail outlets, a food court, family entertainment centre and recreational plaza.
The development will pioneer several key features for Nairobi that will include:
A sky bridge restaurant that will be Kenya's highest suspended restaurant

Nairobi's largest ballroom

The largest elevated infinity edge pool

Double horizon fitness club

Four of the highest and most luxurious penthouse apartments with unprecedented 360 views of the city

An apex sky lounge and observatory deck that is a celebration of being at the top of the city of Nairobi
LOCATION
Cytonn Towers is located in Kilimani, at the junction of Argwings Kodhek and Elgeyo-Marakwet Road, 10 minutes from Nairobi CBD.
Kilimani is a dynamic rapidly developing area in real estate currently a prime integrated mixed use zone in Nairobi with a diverse population of local and foreign decent due to numerous embassies. The affluent neighbourhood is located approximately 6 km west of the Nairobi Central Business District and comprises of a rich cultural mix of a population of both local and foreign decent.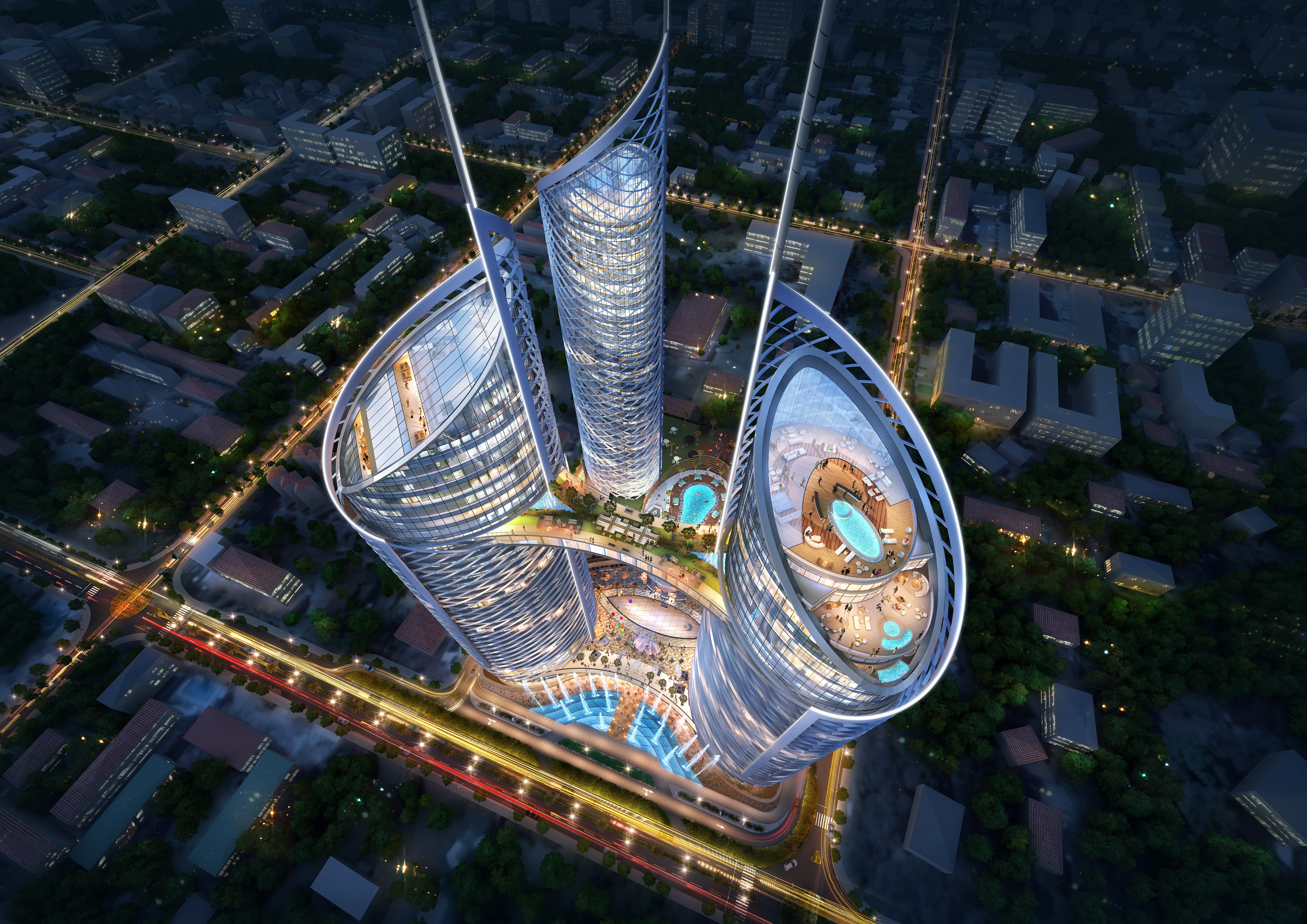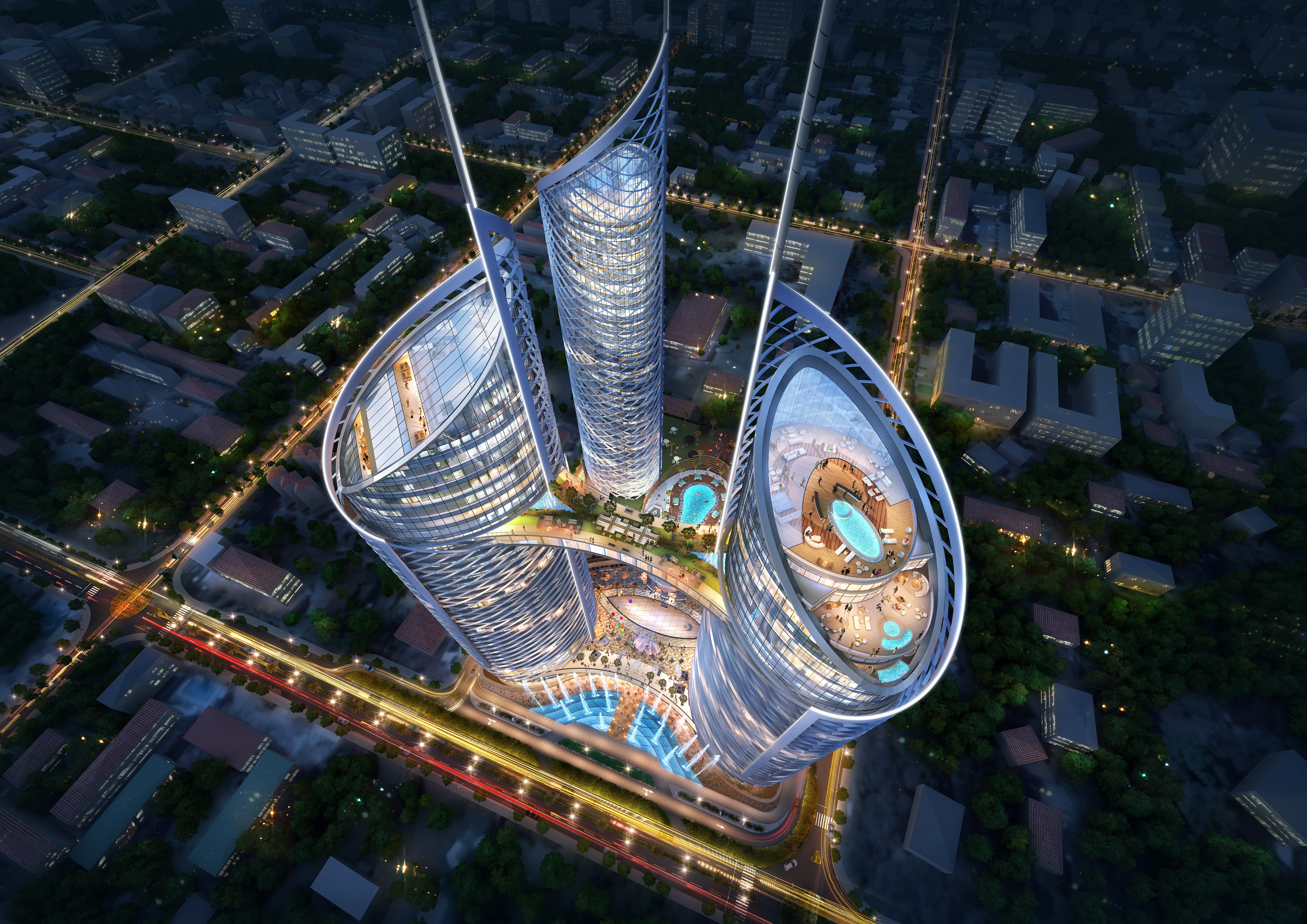 Cytonn Towers will feature three 150m towers
Cytonn Towers is expected to become a benchmark for future developments in Nairobi as it will house the largest ballroom in Kenya, the highest suspended sky bridge restaurant in Africa, and the largest elevated infinity edge pool.
The triplex towers 35 story towers will house 30 typical offices floors, 180 Hotel rooms, 160 Serviced Apartments, more than 180 two and three bedroom duplex apartments & penthouse suites and a Retail Podium that will accommodate a shopping mall with high-end boutique & convenience retail outlets, a food court, recreational plaza, and hypermarket.
PROJECT RESOURCES
Construction is expected to commence in Q4 of 2018 and it will be built in phases with the structure expected to be complete in December of 2022. We are currently selling at an off-plan price. This offer is valid only for the first 10% of the units sold at this price.